Products
Sub Main Distribution Board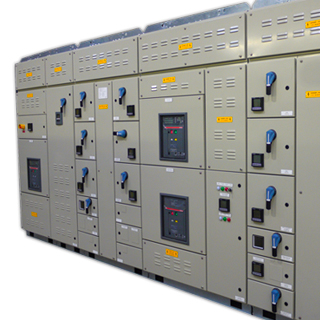 Sub main distribution boards are feed from Main Panels to subsequent feeder's as point of utilization.
Description
Rated upto 800A in accordance to latest IEC Standards.
Manufactured in Form II Construction
Fault Breaking Capacity upto 50kA/1Sec
Rated operating voltage upto 690V
Cable entry can be either from Top/Bottom with removable gland plates as per the site conditions.
HDHC Tinned Copper Busbar of suitable size for main & neutral bus & 5% for earth bus with supports of high grade polymer.
Stainless Steel, Sheet Steel Metal, GRP enclosure system in Floor/Wall Mounting Configuration is available.
Metering, Indication & automation capability are optional based on customized project requirement.